Tile & Grout Cleaning Services
We make tile and grout cleaning easy for you!
You can try to scrub all your tile grout lines by hand, just to find out that you aren't happy with the outcome. Or you can call Pure Clean Carpet & Tile Care in Sacramento & Placer county to do the work for you and give you the results that you are looking for.
Our truck mounted carpet cleaning and hard floor cleaning machines make dirt, grease and contaminates melt away with our high pressure and heat cleaning system.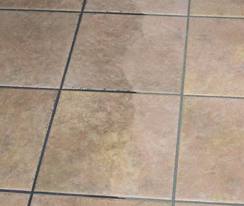 Our process uses the most advanced cleaning equipment available to remove all dirt, grease and foreign objects from your floors. Tile and grout is porous and can be a host to millions of germs and bacteria that can affect the overall health of your home causing problems to your family and pets.
Home | Schedule | Cleaning FAQs | About | Contact